User Experience Design
User experience designers are responsible for building products that feel effortless to use and meaningfully made. That simplicity and personalization is born from a complex balance of design sensibility, user research, active empathy and technological literacy.
Prime's 14-week immersive User Experience Design program was crafted to help people with interests in design, organization, and technology build the foundational skills to start a career in user experience. Prime worked hand-in-hand with industry employers to ensure that graduates are ready for the challenges of building complex experiences that are valuable for businesses and resonate with users.
Upcoming Course Dates
| Campus | Deadline | Tier 1 | Tier 2 | Graduation |
| --- | --- | --- | --- | --- |
| On Campus | 12/17 | 1/22 | 2/5 | 4/26 |
| On Campus | 3/24 | 5/20 | 6/3 | 8/23 |
$
0
Average starting salary of program graduates.
0

%

Completion rate of students in the classroom.
+
0
Number of companies with Prime grads on their teams.
0

%

Average student wage increase after first placement.
What is User Experience Design?
User experience (UX) is a field that draws from many different disciplines including design, psychology, business, library science, organizational development, and software programming, to make sense of human-centered problems. With a playing field that wide, it's no surprise that organizations don't always agree on where the boundaries of UX are. Prime believes that the core of UX is based on expertise and context in a few core areas:
UX professionals have their own unique blend of experience and expertise in these areas based on how they build their career. If you ask a UXer what they do, you'll get a slightly different answer depending on who you ask. While the day to day may vary, a career in UX will let you explore:
People, culture, and behaviors
Creative strategy
Many different possibilities (instead of one clear answer)
UX designers produce design artifacts such as:
Sketches
Wireframes and storyboards
Interactive prototypes
Research documentation (e.g., journey maps, findings reports)
Communications materials (e.g., strategy roadmaps, stakeholder presentations)
User Experience Designers are integral to modern software development teams. UX designers apply skills from the above areas to serve as advocates for the user and help keep the team centered on the needs of the user. Sometimes designers work alongside developers; other times designers work with product owners and business analysts. Titles vary widely as well—user experience professionals may be labeled as UX designer, information architect, product designer, usability specialist, or interaction designer, to name a few. Prime familiarizes students with the software development lifecycle and how they can exercise their skills in each phase of the process.
What are we looking for?
User experience is a dynamic and interdisciplinary field and practitioners have a wide variety of backgrounds—some with formal training in human factors, psychology, or visual design, to name a few—and many others who have learned the practice through a non-traditional path. The eclectic mix of working professionals in user experience is part of why Prime is focused on celebrating diversity within our cohorts and why our cohorts include a spectrum of experience, backgrounds, and ages.
Applicants come from varied backgrounds but there are a few things that make someone a compelling candidate:
Basic computer skills and digital literacy (you should be comfortable using the web)
A passion for approaching problems and a willingness to learn from what's already been done
A growth mindset that practices progress over perfection
A desire to generate various solutions and consider different ways of communicating ideas
Related experience in tangential, human-centered fields (e.g., visual design, education, direct client services, etc)
About the Application
Prime's admission process starts with an online application. You'll answer short essay questions, logic puzzles and you'll be presented with a creative challenge where you'll show us how you think. The process is designed to be fun–there's no timer and you can continue working on your answers at any time. Once submitted, our Admissions team will review and contact you with the next steps. Candidates that are invited to interview will have the chance to sit down with someone from our admissions team to confirm that the program feels like a mutual fit. Generally speaking, you'll know whether you're offered admission within 2-3 weeks of completing your application.
Curriculum: 14 Weeks at a Glance
Our immersive user experience design program focuses heavily on the broad foundation of skills employers are looking for in UX designers. The curriculum spans the entire end-to-end design process—including up-front user research, wireframing and design, interactive prototyping and evaluation. The breadth of the program arms emerging UX designers with the context they need to build a career. The program is broken into three tiers. Click on each tab in the timeline below to learn more or fill our the form and we'll send you a copy of the syllabus.
By the end of the program you will be:
Comfortable with ambiguity and discomfort
Comfortable trying, learning and trying again
Fluent in visual and interaction design principles
Experienced with low-and mid-fidelity prototyping
Experienced in planning, conducting, and reporting on user research
Familiar with various research methods, including generative and evaluative
Familiar with basic software development processes (e.g., scoping, Agile)
| | | | | | | | | | | | | | |
| --- | --- | --- | --- | --- | --- | --- | --- | --- | --- | --- | --- | --- | --- |
| | 2 | 3 | 4 | 5 | 6 | 7 | 8 | 9 | 10 | 11 | 12 | 13 | |
Weeks 1 - 2
Estimated Time Commitment: 40 Hrs/week
Schedule: M-F 8:30-5:00 plus weekend work
Getting Started
Tier 1 is a chance for you to learn and begin practicing with the basic tools of the trade in user experience. This includes a design process model, user-based research methods, and tactical tools like Sketch, Figma, and Axure. We'll discuss everyday design examples to understand how all these components impact the user experience.
During Tier 1, you'll be making daily progress on weekly activities, and you'll getting to know your cohortmates, instructor, and cohort advisor through daily sessions.
Goals:
Understand the foundational principles of visual and interactive design
Gain familiarity with visual design tools
Gain familiarity with interactive design tools
Begin practicing user research methods
Develop a model for understanding the UX research and design process
Topics covered:
Visual design principles
Usability principles
UX design process
UX research methods
Weeks 3 - 8
Estimated Time Commitment: 60+ Hrs/week
Schedule: M-F 8:30-5:00 plus weekend work
Developing Your Skills
Tier 2 is when you really start practicing what it means to be a UX practitioner as you navigate real projects, sourced uniquely for your cohort. You'll complete four week-long project sprints as you practice research and prototyping methods in a low-stakes setting. You'll gain experience in creating professional devilverables, including journey maps, annotated wireframes, and usability test reports. You'll practice communicating your insights and ideas to your team and your client(s), and will experience how design teams operate in various settings. Communication is a recurring theme at Prime; beyond the classroom work, you'll also participate in public speaking and leadership training with students from all of Prime's programs.
Beyond the context that you'll receive from instructors, Prime regularly hosts guests from the industry to share different perspectives on various aspects of user experience design, software development and product management overall.
Goals:
Navigate the complexities of UX design
Practice prototyping and presenting
Gain familiarity with usability and UX research methods
Topics covered:
Prototyping tools & methods
Qualitative & quantitative research methods
Findings reports
Projects completed:
Weeks 9 - 14
Estimated Time Commitment: 60+ Hrs/week
Schedule: M-F 8:30-5:00 plus evening/weekend work
Project-Based Learning
Tier 3 is where the foundations you've been laying since Tier 1 are really put to work! You'll work in pairs and small teams to solve a design problem for and with real clients. You'll gain practical experience with the entire design process, from problem definition to prototyping, evaluating, refinement, and execution. You'll gain a deeper understanding of designing for digital experiences, and the challenges you are likely to encounter when working on a UX team. We will also explore how to define and create concepts for designs that extend beyond a single screen.
Building your skills is important, but without something to show off your work, employers aren't able to see the impact you could have on their team. Alongside project work, you'll be collecting artifacts you've been creating throughout the program into a portfolio that will help you to put your best foot forward with prospective employers. This work, along with coaching and resume review from Prime staff and volunteers from the community, will get you ready to make a great first impression with employers at career day.
Goals:
Advance your design skills
Practice usability and UX research methods
Engage in an iterative design process
Practice with:
High-fidelity prototyping
Iterative design
Stakeholder and client presentations
Projects completed:
Career Support
Prime connects students with employers searching for fresh talent, but we don't send you in unprepared. We'll work with you to build a resume and a portfolio of work that you can show off with pride. You'll receive coaching on interviewing strategies from your instructors as well as actionable feedback from recruiters and industry veterans you'll meet through the program. Prime's industry network team is always connecting job seekers and alumni with fresh opportunities.
MEET YOUR MENTORS
Success after Prime sometimes depends more on who you know than what you know. Through our mentor program, we introduce you to smart, supportive professionals from the local tech community. During your first week in the classroom, we pair small groups of students with a few working professionals, including one Prime alum who understands exactly the rigors and rewards of your education. You'll meet bi-weekly with your mentor group for advice and insights to help kick-start your new career.
Welcome to the network
The culmination of all this preparation is a networking event, a remarkable opportunity to have conversations with multiple employers excited about Prime and eager to speak with you. Prime's huge network of employers means there are always companies ready to talk to you. Not every student lands their first breakthrough connections at the networking event, but every graduate benefits by shaking off their entry-level interviewing butterflies and gaining confidence in speaking about themselves and their portfolios.
Continued Education
Prime partners help connect students with valuable skills beyond graduation. Improve the inclusive web with free courses from Deque and Frontend Masters, and bolster your resume by pursuing your Digital Accessibility Certification with a partner prep course.
Tuition To Change Your Future
Your tuition supports Prime's industry-leading instruction staff, excellent student-to-teacher ratio, development of our employer network, and ongoing curriculum development. Tuition covers instruction and access to educational software licenses. Students are responsible for their own transportation, meals, living expenses, and portfolio hosting fees (~$150). Note that financing need not be finalized when you apply. Once accepted into the program, we'll work with you one-on-one on your best option!
Lowest Cost
Upfront Tuition
Pay out of pocket or finance on your own.
$16,500
includes $500 discount
For students paying out of pocket with their own funds or planning to secure a personal loan through their bank or various lender options.
Tuition is $17,000
Students paying up front receive a $500 discount
$1,500 down payment due on acceptance
$15,000 due upon the start of Tier 2
Least Upfront Investment
Pay-As-You-Go Tuition
Start learning with a low investment.
$364+
per month (based on credit)
We offer flexible financing with Ascent or Climb that can cover your down payment, tuition and living expenses no matter what your credit score.
Tuition is $17,000
$1,500 down payment due on acceptance
Living expenses of up to $5,000 available
3 and 5 year repayment terms are available
Deferred/interest-only payment options available
MAC LAPTOP REQUIREMENT
Having access to a computer you call your own is a critical part of achieving mastery as a tech professional. To provide a consistent experience we've standardized on Apple laptops (running a current version of OS X). If you aren't sure if your computer meets these specifications or want help selecting a laptop for Prime contact us. Prime will provide you with an external monitor for use in the classroom.
Not Sure How to Fund Your Training?
Paying for a program like Prime is a big deal. Check out all the resources and options open to you in more detail on our funding page.
Prime's Alumni Community
Prime is committed to maintaining real relationships with our alumni and providing support and advice that spans your entire career. Whether you're swinging into Prime to say hello or touch base with friends on Slack, alumni are part of our community forever.
We provide free co-working space for alumni to ensure that no grad goes through their job search alone. We also operate a weekly session for alumni who are currently job searching called Alum Scrum. These sessions focus on specific interviewing tips and advice on navigating the tricky situations that arise in a job search.
Beyond job search support, Prime encourages alumni to continue to hone their skills through whiteboard challenges, coordinated user group attendance, and keeping in close contact with your classmates as you all make your marks on the local tech industry.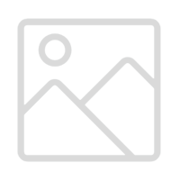 "I came to Prime with virtually no coding experience. Not only did I learn to code, I also built a talented, supportive network with my cohort, other Prime students and Prime staff. I had moments when I felt lost, frustrated and overwhelmed, but because of the positive and supportive environment, I was able to keep moving forward."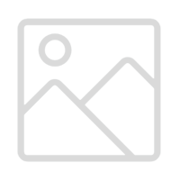 "Although you learn an incredible amount about different technologies (JavaScript, jQuery, Ajax, AngularJS, Node.js, Express.js, SQL, MongoDB, Grunt, Git, Gulp, Bootstrap, Angular Material, just to name a few), you also learn a lot of important soft skills that are important to the industry."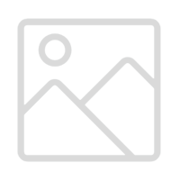 "Today was my first day as a UX Designer with a job!!! You guys did such an incredible job preparing us for this field. I tracked with everything they were talking about and I was even able to contribute a couple thoughts and questions in my first meeting with my team. Prime definitely prepared me to hit the ground running!"
Upcoming Cohort Dates
The following upcoming cohort dates are planned. You are encouraged to apply early (even if your cohort's applications aren't open yet) as you may be asked to complete pre-study work depending on your experience. Each row in the table below represents a cohort at Prime and the dates that they'll enter the various tiers of study within the program.
| Format | Hours | Deadline | Tier 1 | Tier 2 | Tier 3 | Graduation |
| --- | --- | --- | --- | --- | --- | --- |
| On Campus | M-F, 8:30am-5pm CST | Dec 17 | Jan 22 | Feb 5 | Mar 18 | Apr 26 |
| On Campus | M-F, 8:30am-5pm CST | Mar 24 | May 20 | Jun 3 | Jul 15 | Aug 23 |
| On Campus | M-F, 8:30am-5pm CST | Jul 14 | Sep 9 | Sep 23 | Nov 4 | Dec 13 |